Paramount Installations, Inc., is a full-service flooring and tile installations subcontracting/contracting company serving the Chicagoland area and northwest Indiana region. We are committed to providing exceptional quality and qualified to perform even the most intricate custom work. Feel free to contact us for a free estimate.
Providing flooring and tile installations superior in commitment, quality, and service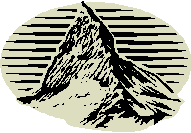 O u t d o o r E n t r i e s a n d P a t i o s
Click on a thumbnail to view a larger version above:

P

aramount

I

nstallations,

I

nc.